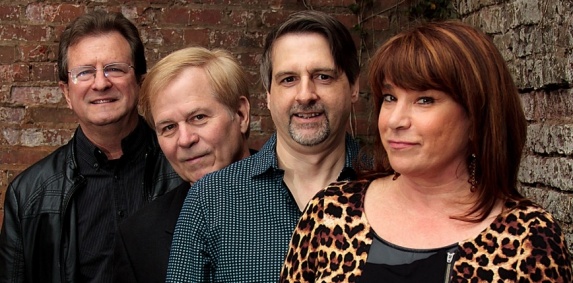 Welcome! You'll take note of this band - Kick Back Jack brings a unique and captivating show to the stage! A "new" band of good friends with a long history in influential bands and musical projects along the way, Kick Back Jack plays a great mix of classic and current tunes - pop, rock, R&B, maybe even a bit of country - all those favorite songs you know by heart and perhaps a few you may have forgotten. A fun time is guaranteed whether you're dancing or just grooving to the sounds. Expect this band to take you on a wild ride!
With four singers, the band showcases lush harmonies and performs true to the originals while putting their own signature on things. Great instrumental chops abound too from delicate piano and acoustic guitar tones to high energy rocking party music! The name says it all - Kick Back Jack is ready to entertain and with a huge, growing repertoire, can easily adapt to the mood and the crowd. The band can perform as a full six-piece band or as a more compact four piece with virtual bass and drums - perfect for smaller venues and budgets. Either way it's a top-notch affair - engaging, inspiring, and spontaneous.
Make sure your next event is a major success. Contact us today to kick-start your next party or special event!
---
---
Last updated on Thursday November 23, 2017